Cable Television And High Speed Wireless

Internet Services For Rural America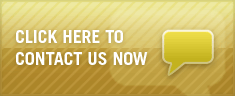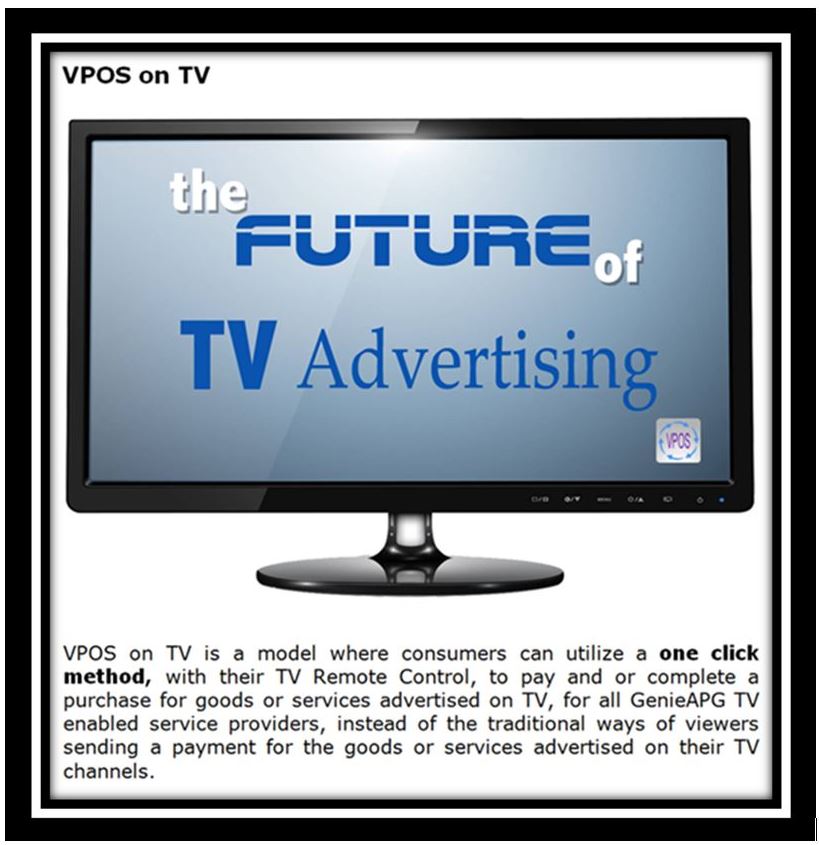 VPOS on TV
VPOS on TV is a model where consumers can utilize a One-Click-Method, with there TV Remote Control, to pay and or complete a purchase for goods or services advertised on TV, for all GenieAPG TV enabled service providers, instead of the traditional ways of viewers sending a payment for the goods or services advertised on their TV channels.
Thomas Nix
CEO and Director
Mr. Nix has been involved in the Cable Television industry since 1984. Tom has worked in all aspects of the cable television industry including negotiating cable franchise and private cable television agreements in Florida, Texas, Missouri, Oklahoma, Nevada, Arizona, California and Michigan. He then worked with his team in the actual construction and management of the daily operations of these cable systems. Recently Mr. Nix sold a number of his cable systems located in Texas and Michigan to Comcast. He has also sold cable systems to Time Warner, Dimension, United Satellite, Cox and Prime. He owns private cable television systems in the Tulsa, Oklahoma and the Dallas, Fort Worth markets, and recently entered into an agreement with an investment group to reorganize two franchised cable systems located in the Tulsa, Oklahoma area. Recognized industry wide, Mr. Nix has been on the Board of Directors and was cofounder for Datavision, Telecable, Telecast and VisionComm.

E-Mail: tnix @ summitdigital.us
Mark Newgreen
CFO
Mr. Newgreen has spent 25 years in public accounting, commercial finance, commercial real estate, consulting and over the last ten years has built a track record of successful turn-around and start-up assignments. Mark began his career at KPMG Peat Marwick and during his 12 years in public accounting he performed and managed hundreds of audit, review and due diligence (agreed upon procedures) engagements. Clients included but were not limited to companies in high tech, manufacturing, distribution, real estate, construction, lending institutions, and escrow companies. In the later years approximately 50% of his time was spent managing due diligence engagements for various banks, commercial finance companies and factors.

In 1999, Mr. Newgreen capitalized on his niche performing due diligence for asset based lenders and accepted the position of Senior VP Underwriting at one of his clients, Coast Business Credit. During the time Mark worked for Coast Business Credit its portfolio grew from $70MM to approximately $1 Billion. Mr. Newgreen performed write-ups approved by Credit Committee for a wide variety of loans from $2MM to $30MM, in many different industries and involving all types of collateral including, accounts receivable, inventory, fixed assets, real estate and subscriber base. He also performed write-ups for Coastís participations in larger syndicated Wall Street transactions. Mark worked closely with appraisal firms, environmental firms and various lawyers that prepared the documents for his deals.

Mark subsequently spent several years as CFO of Coldwell Banker Commercial Advisory Services where he was involved with valuations, feasibility studies, and various repositioning analysis. He also assisted with raising both debt and equity capital for a variety of development projects. Mark was a licensed realtor and passed the California Real Estate Brokers exam although it was never actually necessary to serve as Broker thus he never completed the Broker license application.

Until very recently Mr. Newgreen was Chief Financial Officer of Cascade Finance Partners, a growing investment banking / private equity group which acquired or started up numerous companies in a variety of industries. Cascadeís portfolio included GameWorks Entertainment (acquired from Sega during Markís tenure), JBC Entertainment (Jillianís chain bolted onto the Sega Acquisition), Colorlabs Enterprises, IOG Products (impact sensors for shipping), CDC Data (Scanners), Kamako Manufacturing (proprietary equipment used on oil rigs) to name a few.

Mr. Newgreen is a California licensed Certified Public Accountant and holds a bachelorís degree from California State University, Fullerton with concentrations in both accounting and management information systems. Previously, Mark spent 3 years studying at University of California, Irvine in its Engineering and Computer Science departments.
Roger Pace
VP and Chief Technology Officer
Roger Pace has worked within the cable television and telephone industries for the past 25 years. He has served as Director and Vice President of Engineering for Datavison, and as designer for Value Added Communications. Mr. Pace holds several pending patents for new technologies in the Cable industry. He has designed and created programs for meter reading over the cable, fully addressable monitored security via cable, ad insertion technology and his own custom-designed TV channel guide, Cable TV head ends and distribution networks for private and franchised systems. Mr. Pace has extensive experience with assisting field technicians in isolating, diagnosing, and correcting complex field problems. Mr. Pace will play a key role in all software and hardware decisions, and his expertise as well as his relationships with many leaders in the technical end of our industry will play a vital role in our growth as a company.

E-Mail: rpace @ summitdigital.us
Patty Coleman
General Manager of Operations
Mrs. Coleman has worked in all phases of the cable television and Internet industry, and currently serves as General Manager of operations at Summit Digital Holdings Inc. She is responsible for the management of the daily operations, coordinating the customer service department, including the call center, and interfacing directly with the accounts receivable and payables department. Her expertise in communication and organizational skills as well as her previous work experience in our industry will be a vital support to the rapid growth of the company, and we as a company are fortunate to have her on our management team.

E-Mail: pcoleman @ summitdigital.us
Jay DeBoer
Chief Engineer
Jay DeBoer has been a network engineer for 10 years and has been administering wireless systems for 8 years. He has experience with a wide range of networking systems and technologies, and with CATV head-ends and Coax and fiber-optic distribution. He is responsible for the installation and operation of the Internet and cable television distribution and client connections. Jay is closely associated with other industry engineers, contractors and suppliers which will be of substantial value as we grow our company. He will play a vital role in helping guide us as technologies become more sophisticated allowing us to offer more state of the art services at affordable pricing. We as a company are fortunate to have Jay as part of our management team.

E-Mail: jdeboer @ summitdigital.us
Summit Digital, PO Box 465, Portland, MI 48875, Phone: 888-600-5040, Fax: 231-908-0039